Nuclear Outrun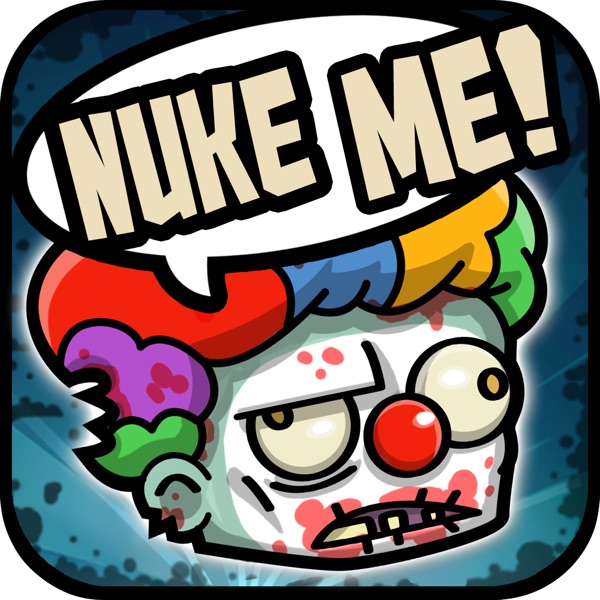 Giới thiệu Nuclear Outrun
Truck vs Nuclear Missile – who will SURVIVE?!
"Loud, violent, and packed with nonstop action" – Gamezebo
"There's a lot to like about Nuclear Outrun"- Modojo
Through some unforeseen (yet totally avoidable) world crisis, a nuclear missile is crashing down to ruin everyone's party. Drive & shoot your way out of a zombie-infested city as far as you can, before everything goes kaboom!
Collect survivors such as Pirates, Mimes, and Hipsters, each with their own special abilities. Mow down zombies with wacky weapons such as the Shark Gun, Fart Bazooka, and the Twitgun that shoots out #hashtag spewing birds.
When all else fails, launch Weapons of Mass Destruction like George the cyborg T-Rex!
Gamenauts proudly presents the enhanced remake of Nerdook's 2012 Flash hit NUCLEAR OUTRUN – certifiably the most *insane* apocalyptic shooting game ever made.
LOL-worthy Weapons!
——————————
Shark Gun – shoots out bloody sharks as missiles.
Teddy Bearzooka – launches cuddly toys of terror.
Book of Rapture – summons an angelic avenger.
Squid Launcher – launches squids, nuff said.
Doomsday Features
——————————
– Physics based driving & shooting gameplay.
– Randomized and totally depressing city to escape.
– 25 Weapons to satisfy your anti-social carnage.
– 18 tricked out Trucks, Cars & Bikes.
– 30 Survivor types to collect with different abilities.
– 3 Weapons of Mass Destruction (we found them!).
– Radioactive Retina graphics!
– Compete on Gamecenter leaderboard.
– Head-banging ska/punk soundtrack.
– Universal game for all your iOS devices.
– Promotes world peace.
Survivor Reviews
——————————
Eugene the Lawyer:
"The sight of George the T-Rex chomping down on zombie gibblets brought a smile to my radiation-laced face."
Jo-Anne the Cheerleader:
"This end of the world stuff is totally better than cupcakes – I get to shoot squids out of a gun!"
Francois the Mime:
"……..!" (Somebody get this zombie off my beret!)
Nuclear Outrun is published by Gamenauts, with original Flash development/design by Nerdook and mobile development by Nightspade.
—————————————
Follow us on Twitter! http://twitter.com/Gamenauts
Hình ảnh Nuclear Outrun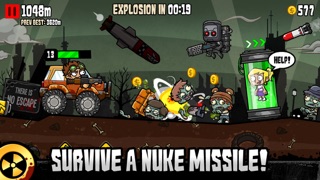 Thông tin bổ sung
File Size: 33,848 MB
Phiên bản: 1.1.2
Đánh giá: 4.5
Tổng đánh giá: 14
Ngày cập nhật: 2013-07-18 07:00:00
   
Tải Nuclear Outrun
Chú ý: Game này chỉ dành cho Iphone, IPad, và các thiết bị sử dụng IOS của apple
Click vào liên kết dưới để tải về điện thoại của bạn.
  
Một số game bị Apple Store khóa nên sẽ không tải được, hoặc nhà phát hành game không còn cho tải game này nữa vì game đóng cửa.
IOShay không chịu trách nhiệm về game và ứng dụng bạn tải về.