Giới thiệu: Racing Thrill Lite 1.2.23 IOS
Racing Thrill Lite
Giới thiệu Racing Thrill Lite
Golden Gate Prix is a multi-mode car racing game where a player gets to compete in a series of thrilling championships. It is a one of its kind car racing game set on the backdrop of "Golden Gate"- considered amongst the most picturesque modern wonders of the world. It ensures a never before racing experience as one race along the serene San Francisco Bay and Pacific Ocean.
Hình ảnh Racing Thrill Lite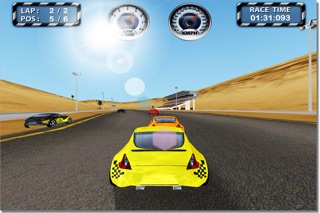 Thông tin bổ sung
File Size: 108,618 MB
Phiên bản: 1.2.23
Đánh giá: 5
Tổng đánh giá: 12
Ngày cập nhật: 2012-02-24 19:00:15
   
Tải Racing Thrill Lite
Chú ý: Game này chỉ dành cho Iphone, IPad, và các thiết bị sử dụng IOS của apple
Click vào liên kết dưới để tải về điện thoại của bạn.
  
Một số game bị Apple Store khóa nên sẽ không tải được, hoặc nhà phát hành game không còn cho tải game này nữa vì game đóng cửa.
IOShay không chịu trách nhiệm về game và ứng dụng bạn tải về.