Sea Sub Attack Free Top Touch Submarine Battle Action Strategy Sonic Tap Escape Run Arcade Game
Giới thiệu Sea Sub Attack Free Top Touch Submarine Battle Action Strategy Sonic Tap Escape Run Arcade Game
Sea Sub Attack free touch submarine sonic infinite runner game is the most wanted joyride endless for all ages.
Protect the under sea submarine battle ship from extreme bomb attacks, sonic laser run attack and explosive mine obstacles.
Move the submarine with your finger touch or tap to desired direction without hit or crush or crash on danger fire objects and chain link bomb shells.
Survive the impacts and sonic waves or super speed with shield protection savers and complete all the missions, collect all the coins to unlock new challenges and new powerups.
Your mission is to cover as much distance and collect the gift coins. Life savers for future use without getting destroyed or smash hit by enemies.
Experience an addicting and magical adventure in the ocean floor with your submarine game for FREE. Fun addictive game for kids, boys, & girls. Life savers include shield, sonic blast & revive and mov up to 30 player game levels.
If you like 2D or 3D joy fun pack ride or action racing games, most likely will be addicted to this endless infinite submarine runner free game.
Game Play and Features:
– Touch and tap your finger (climb up or down) to navigate the submarine under the sea
– Player drag the ship up or down with touch controls with the mission not to crush on explosives.
– Drift away from shooting laser guns so that surfer not on it line of way of sub.
– 30 levels of game level mission and boost your power ups with sonic waves, shield, & super speed
– Brag your profile scores with others
– Fun 2D free game for all ages including kids, boys & girls and have fun.
– Rally against the odds like car speed chase street racing on either side of road driving, but now under the sea or ocean floor to show your survival pride against sonic laser shooting and mine obstacles.
– Best under the sea attack and survive from enemy shooting.
– Best top action iOS pocket mobile game.
What are you waiting for ?
Dive into this sea submarine attack free game to play for iPhone, iPod touch & iPad with iOS 5+.
Ready..! Set.. Go..!
Hình ảnh Sea Sub Attack Free Top Touch Submarine Battle Action Strategy Sonic Tap Escape Run Arcade Game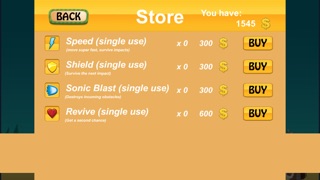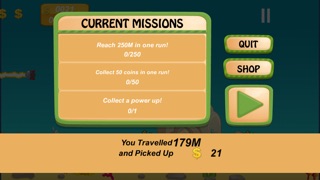 Thông tin bổ sung
File Size: 35,148 MB
Phiên bản: 1.2
Đánh giá:
Tổng đánh giá:
Ngày cập nhật: 2014-03-22 03:39:26
   
Tải Sea Sub Attack Free Top Touch Submarine Battle Action Strategy Sonic Tap Escape Run Arcade Game
Chú ý: Game này chỉ dành cho Iphone, IPad, và các thiết bị sử dụng IOS của apple
Click vào liên kết dưới để tải về điện thoại của bạn.
  
Một số Game bài có thể vi phạm hoặc nhà phát hành ẩn khỏi Apple Store, nên khi truy cập sẽ không thành công.