Giới thiệu: Super Space Zombie Attack: A Galaxy War against Flying Monsters 1.0 IOS
Super Space Zombie Attack: A Galaxy War against Flying Monsters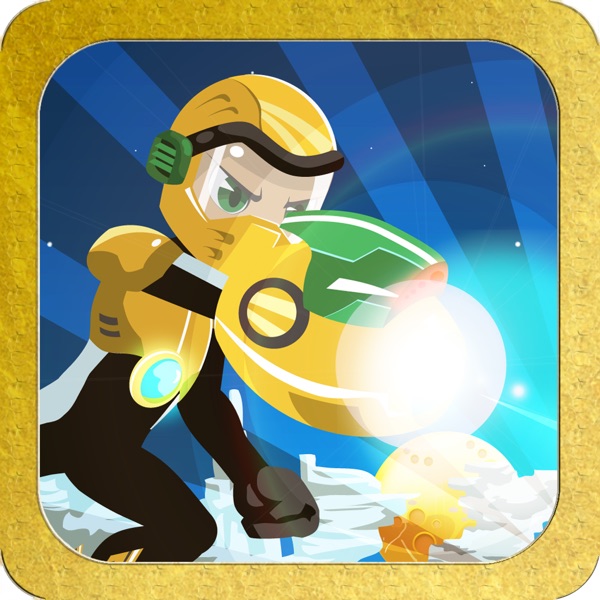 Giới thiệu Super Space Zombie Attack: A Galaxy War against Flying Monsters
"An epic outer space battle, blasting weirdo alien creatures!
They get really strange in this game…You have to see it to believe it!
In a land far away, in another galaxy you will be confronted by the strangest creatures anywhere in outer space. You're going to have to disintegrate the weirdo aliens with your super powered laser cannon.
They will be coming in fast from all directions so be quick and keep your eyes open. One shot, one kill!
This ranks with all the top space battle games, so lets see if you have the nerve and the skills to take this one on?
Features:
– Smooth controls for fun game play
– Cool enemies mount continuous attacks
– Excellent high quality graphics make for a great game to play
– Multiple characters to unlock, including a Super Hot Pink Space Girl
– Game center enabled so you can challenge your friends
*****HIGHLY ADDICTIVE GAME*****
Give this classic space shooting, wild adventure a shot while its free!"
Hình ảnh Super Space Zombie Attack: A Galaxy War against Flying Monsters
Thông tin bổ sung
File Size: 14,240 MB
Phiên bản: 1.0
Đánh giá:
Tổng đánh giá:
Ngày cập nhật: 2013-06-07 07:00:00
   
Tải Super Space Zombie Attack: A Galaxy War against Flying Monsters
Chú ý: Game này chỉ dành cho Iphone, IPad, và các thiết bị sử dụng IOS của apple
Click vào liên kết dưới để tải về điện thoại của bạn.
  
Một số game bị Apple Store khóa nên sẽ không tải được, hoặc nhà phát hành game không còn cho tải game này nữa vì game đóng cửa.
IOShay không chịu trách nhiệm về game và ứng dụng bạn tải về.