Giới thiệu: Pretty Pet Tycoon 1.6 IOS
Pretty Pet Tycoon
Giới thiệu Pretty Pet Tycoon
Here comes the sequel to the smash-hit adventure strategy game Pretty Pet Salon!
Pretty Pet Tycoon sees the return of Piglina, who has moved to a farm in the countryside to face the daunting task of building a mighty business empire. There she meets a mysterious stranger who seems to have his own plans of world domination using her fruit farm!
Pretty Pet Tycoon is a charming strategy game that allows you to run a farm devoted to producing fruit. Use your quick reflexes and shrewd time management skills to help Piglina manage her farm and earn income.
Produce and package as much fruit as you can, then ship them to the market and build up Piglina's fruity empire. Recruit farmhands, purchase new equipment, upgrade existing equipment, and manage advanced fruit-processing facilities like the Juice Factory and Candy Factory!
Are you up to the challenge? Download Pretty Pet Tycoon now!
** Please note that while the app is free, please be aware that it contains paid content for real money that can be purchased upon users' wish to enhance their gaming experience. **
Hình ảnh Pretty Pet Tycoon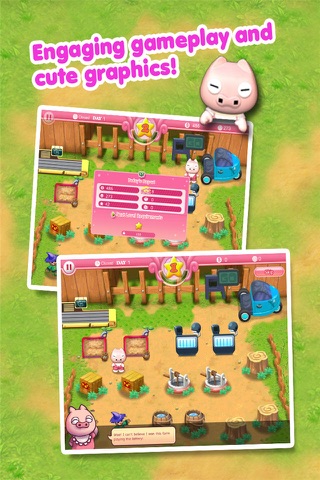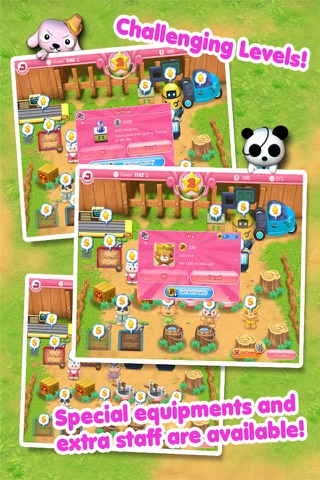 Thông tin bổ sung
File Size: 17,558 MB
Phiên bản: 1.6
Đánh giá: 4.5
Tổng đánh giá: 11
Ngày cập nhật: 2012-03-29 01:17:37
   
Tải Pretty Pet Tycoon
Chú ý: Game này chỉ dành cho Iphone, IPad, và các thiết bị sử dụng IOS của apple
Click vào liên kết dưới để tải về điện thoại của bạn.