Giới thiệu: Shortcuts Tool FREE 1.0 IOS
Shortcuts Tool FREE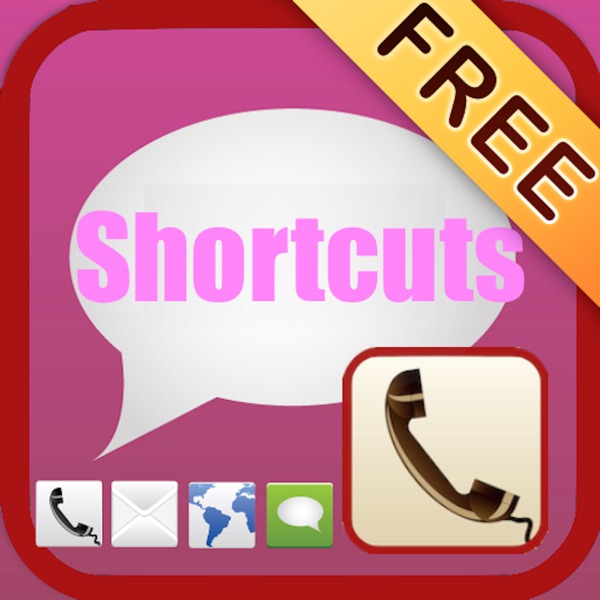 Giới thiệu Shortcuts Tool FREE
★★★★★★★★★★★★★★★★★
Create and connect as many shortcut as you want for call, SMS, and Facebook!
with this app user can place 24 most frequent contact numbers from existing address book & assign it to the Shortcut Tool screen.
★★★★★★★★★★★★★★★★★
A group, family or office contacts on a single screen.
By using a Number settings button on the home screen, numbers can be re-assigned & replaced at any time according to the preference.
Upon selecting the phone number from address book contacts,
first name or a last name whichever available is displayed instantaneously on the home screen.
Shortcut Tool name & number can also be manually set, by entering it using the phone keypad.
FEATURES
★ Select photo for iPhone photo album
★ Select contact from addressbook
★ Customize contact shortcut display name
★ Support shortcut action for call, SMS, email, and URL
★ Create and connect as many shortcut as you want for call, SMS, mail, and Safari!
★ make the favorites list for mobileweb.
★ easy to add and delete all shortcuts.
★ Simple for usage : Without any extra instruction you are able to create the shortcut
★ No Internet traffic : There is no Internet traffic and so it will not cost any extra money for ussage.
For effective use place the app icon on the first page.
Hình ảnh Shortcuts Tool FREE
Thông tin bổ sung
File Size: 2,101 MB
Phiên bản: 1.0
Đánh giá:
Tổng đánh giá:
Ngày cập nhật: 2012-09-25 16:00:12
   
Tải Shortcuts Tool FREE
Chú ý: Game & ứng dụng này chỉ dành cho Iphone, IPad, và các thiết bị sử dụng IOS của apple
Click vào liên kết dưới để tải về điện thoại của bạn.