Giới thiệu: Ski Climb Racing 2.0 IOS
Ski Climb Racing
Giới thiệu Ski Climb Racing
Check out this fun winter skiing racing game!
Play against others and see if you can win the ski race. Tap to gain speed and reach the finish line before everyone. Master each level to win the championship.
Download it today!
Hình ảnh Ski Climb Racing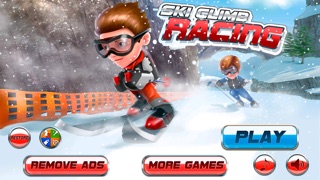 Thông tin bổ sung
File Size: 98,140 MB
Phiên bản: 2.0
Đánh giá:
Tổng đánh giá:
Ngày cập nhật: 2013-12-20 08:00:00
   
Tải Ski Climb Racing
Chú ý: Game này chỉ dành cho Iphone, IPad, và các thiết bị sử dụng IOS của apple
Click vào liên kết dưới để tải về điện thoại của bạn.
  
Một số game bị Apple Store khóa nên sẽ không tải được, hoặc nhà phát hành game không còn cho tải game này nữa vì game đóng cửa.
IOShay không chịu trách nhiệm về game và ứng dụng bạn tải về.