Spooky Cookie FREE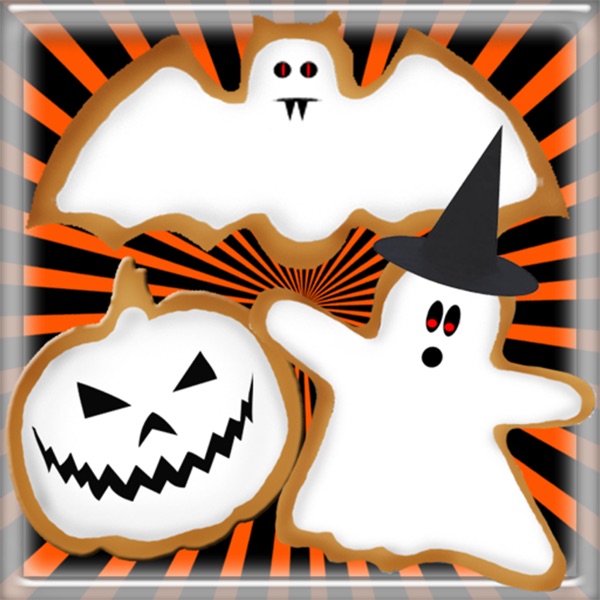 Giới thiệu Spooky Cookie FREE
The #1 Halloween Game for the Kindle is Now FREE on the iPhone & iPod!
★★★★★ "I LOVE Decorating Halloween Cookies!"
★★★★★ "I LOVE Selling Cookies!"
★★★★★ "The Decorations and Sounds are soooo Spooky!"
Download the Best Halloween Game in the app store! MIX the Cookie Dough, watch the Cookies BAKE before your very eyes… then DECORATE your cookie with tons of Scary Frosting, Silly Candy, Spooky Accessories and backgrounds! Checkout the Screenshots and SEE for yourself!
Get it Now, it's FREE!
Features:
✓ NOW You can Sell or Eat Your Decorated Cookie!!!
✓ Awesome Halloween Sounds and Decorations!
✓ MIX the Ingredients in a Bowl
✓ ROLL the Doug and CUT different Shapes
✓ Watch the Cookies BAKE before your very eyes!
✓ DECORATE the Cookie with over 100 different options (Frosting, Candy, Letters, Accessories)
✓ Now you can even add Bugs!
✓ EAT your Cookie!
✓ SELL your Cookie for Coins!
✓ Fun for ALL AGES!
Hình ảnh Spooky Cookie FREE
Thông tin bổ sung
File Size: 30,021 MB
Phiên bản: 1.2
Đánh giá:
Tổng đánh giá:
Ngày cập nhật: 2012-09-20 19:53:04
   
Tải Spooky Cookie FREE
Chú ý: Game này chỉ dành cho Iphone, IPad, và các thiết bị sử dụng IOS của apple
Click vào liên kết dưới để tải về điện thoại của bạn.