Giới thiệu: Tips for Xcode 1.2 IOS
Tips for Xcode
Giới thiệu Tips for Xcode
Tips for Xcode is xcode reference for iPhone.
It would be greatly appreciated if it could be useful for all iOS App Developers.
No internet connection is needed.
Contact:
@mansony_jp
Hình ảnh Tips for Xcode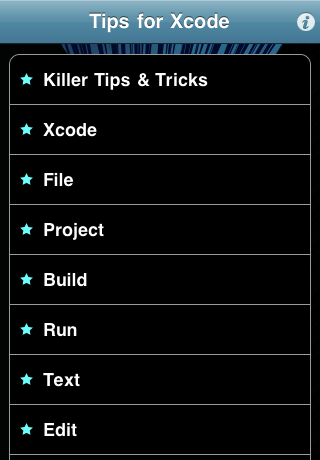 Thông tin bổ sung
File Size: 334 MB
Phiên bản: 1.2
Đánh giá:
Tổng đánh giá:
Ngày cập nhật: 2011-02-23 23:58:05
   
Tải Tips for Xcode
Chú ý: Game & ứng dụng này chỉ dành cho Iphone, IPad, và các thiết bị sử dụng IOS của apple
Click vào liên kết dưới để tải về điện thoại của bạn.