Giới thiệu: Zombie Blast Free Falling Bubble Shooter Puzzle Fun Game 1.0.1 IOS
Zombie Blast Free Falling Bubble Shooter Puzzle Fun Game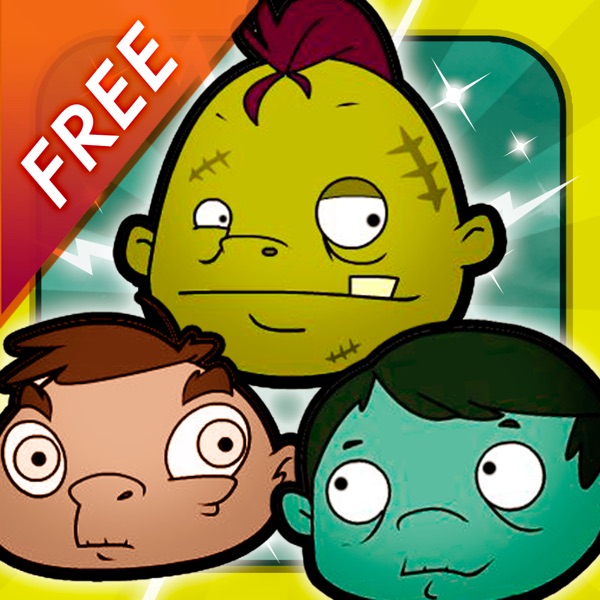 Giới thiệu Zombie Blast Free Falling Bubble Shooter Puzzle Fun Game
☆☆☆☆☆ Blast zombie heads and sharpen your memory with this FUN 3-match puzzle game! A new and fun challenging twist on the "falling gems" and match 3 style games.
Tap and shoot your zombie heads upwards to form 3 match lines. More zombies will keep falling as the game gets faster and the stages get more intense!
Clear zombie heads vertically, horizontally, and diagonally by forming groups of three or more of the same colored zombie. The bigger the chain of colors, the higher the score.
FEATURES
✓ Hours of match three puzzle gaming
✓ Awesome zombie artwork
✓ High Score center for leader boards
✓ Exciting match three gameplay taken to a new dimension
✓ 2 fun and challenging game modes
✓ Fun and soothing music
✓ Smooth and polished gameplay
Try it if you like puzzle / match-3 games — it's fun for the whole family! 🙂
Thanks for playing!
☆ Like us: http://on.fb.me/robonacho
☆ Tweet us: http://twitter.com/RoboNacho
☆ Watch us: http://youtube.com/robonachosystems
☆ Visit us: http://robonacho.com/
Hình ảnh Zombie Blast Free Falling Bubble Shooter Puzzle Fun Game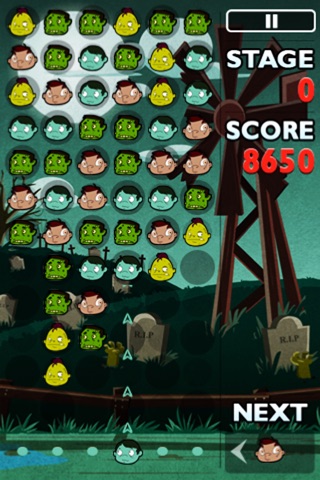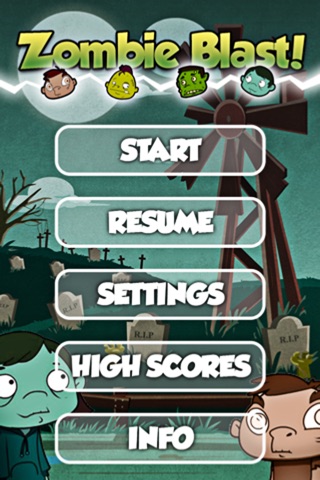 Thông tin bổ sung
File Size: 11,690 MB
Phiên bản: 1.0.1
Đánh giá:
Tổng đánh giá:
Ngày cập nhật: 2012-05-11 22:27:58
   
Tải Zombie Blast Free Falling Bubble Shooter Puzzle Fun Game
Chú ý: Game này chỉ dành cho Iphone, IPad, và các thiết bị sử dụng IOS của apple
Click vào liên kết dưới để tải về điện thoại của bạn.
  
Một số game bị Apple Store khóa nên sẽ không tải được, hoặc nhà phát hành game không còn cho tải game này nữa vì game đóng cửa.
IOShay không chịu trách nhiệm về game và ứng dụng bạn tải về.